Here's a list of all the fonts used in Carrd's public template library.
90% of which are Google fonts which you can download for free!
Hope you find some inspirations for your next web project.
P.S If you're considering Carrd's pro plan, they now offer 40% off. They offer incredible value anyway (here's why), so this deal is a no brainer!
Enjoy!
1. Hiro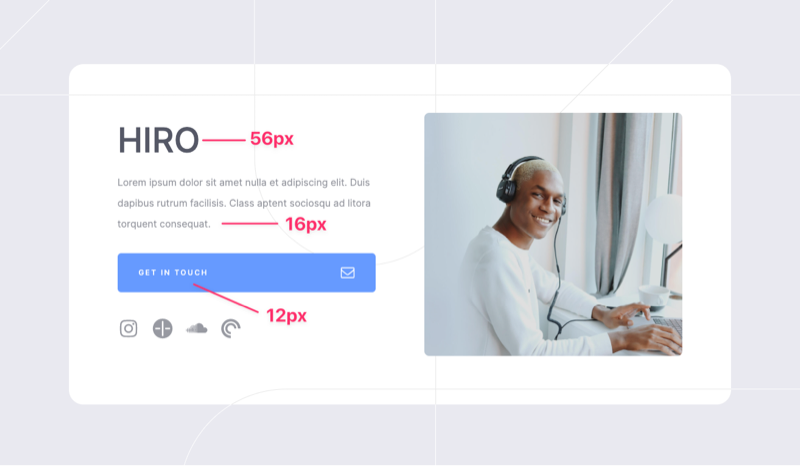 Font Used: Inter
Download this font from Google (Free)
Font Sizes:
Headline: 56px
Paragraphs: 16px
Button: 12px
2. Vala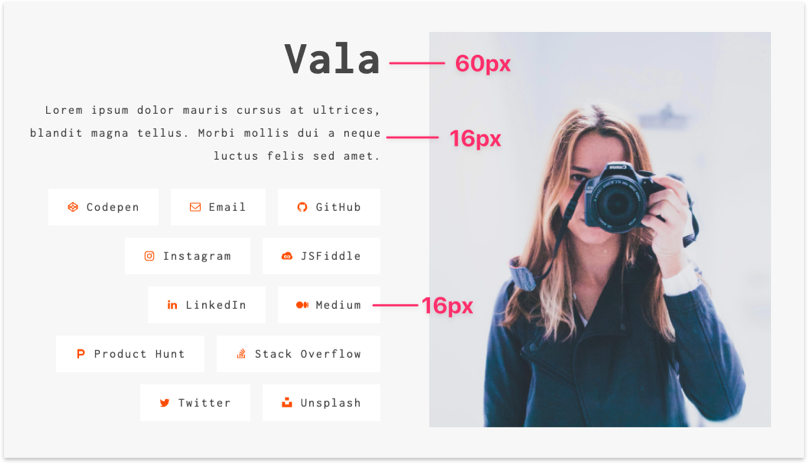 Font Used: Inconsolata
Get this font from Google (Free)
Font Sizes:
Headline: 60px
Paragraphs: 16px
Button: 16px
3. Jack O'Neill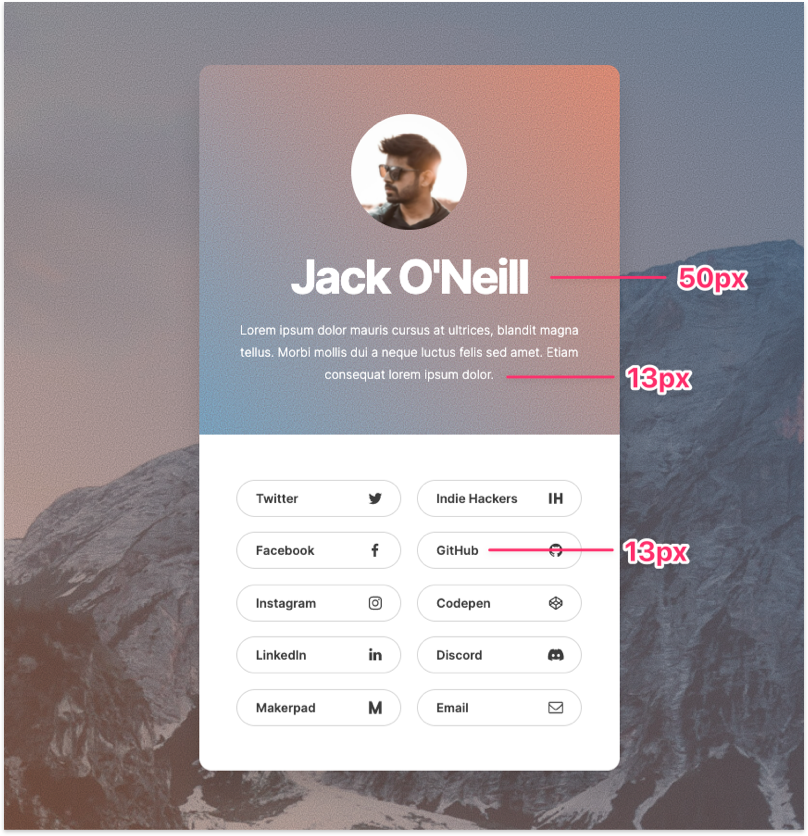 Font Used: Inter
Get this font from Google (Free)
Font Sizes:
Headline: 50px
Paragraphs: 13px
Button: 13px
4. Katie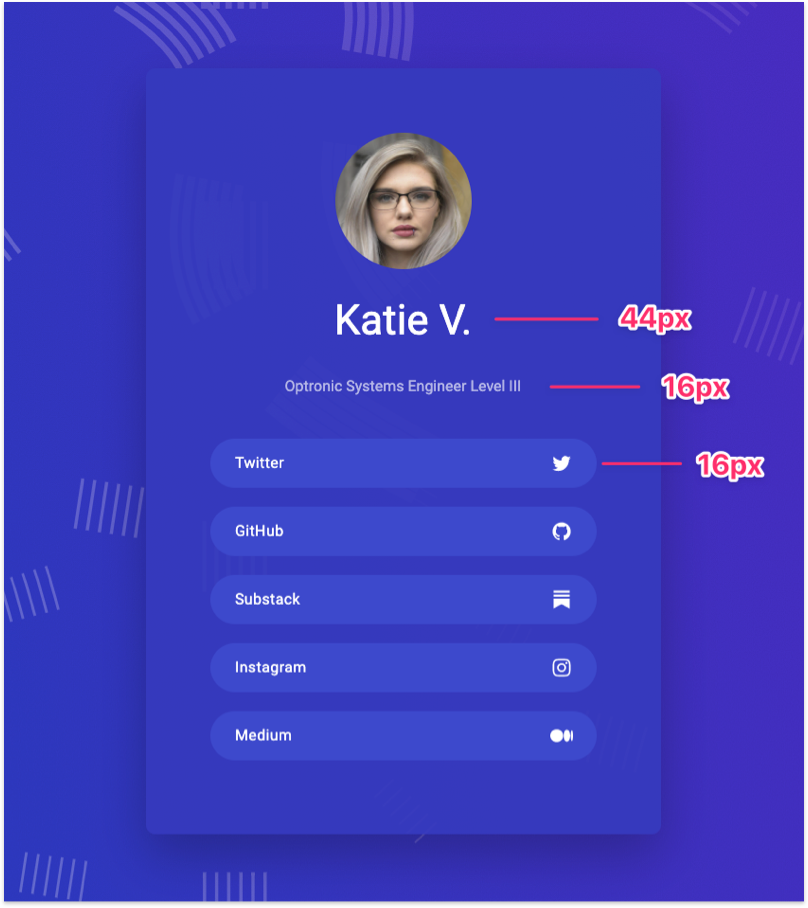 Font Used: Roboto
Get this font from Google (Free)
Font Sizes:
Headline: 44px
Paragraphs: 16px
Button: 16px
5. Henry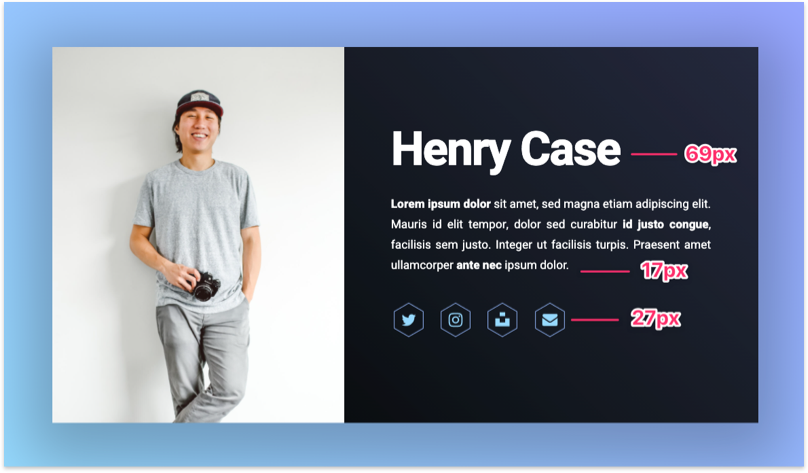 Font Used: Heebo
Get this font from Google (Free)
Font Sizes:
Headline: 69px
Paragraphs: 17px
Button: 27px
6. John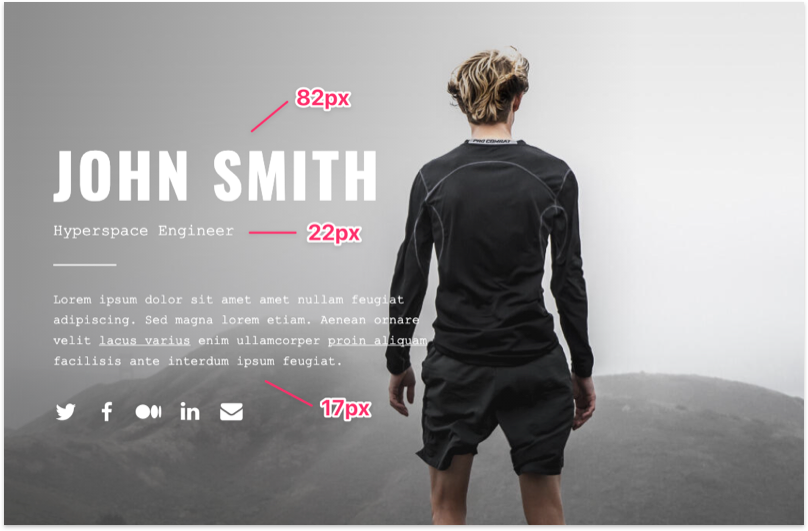 Font Used: Oswald
Get this font from Google (Free)
Font Sizes:
Headline: 82px
Subheadline: 22px
Paragraphs: 17px
7. Molly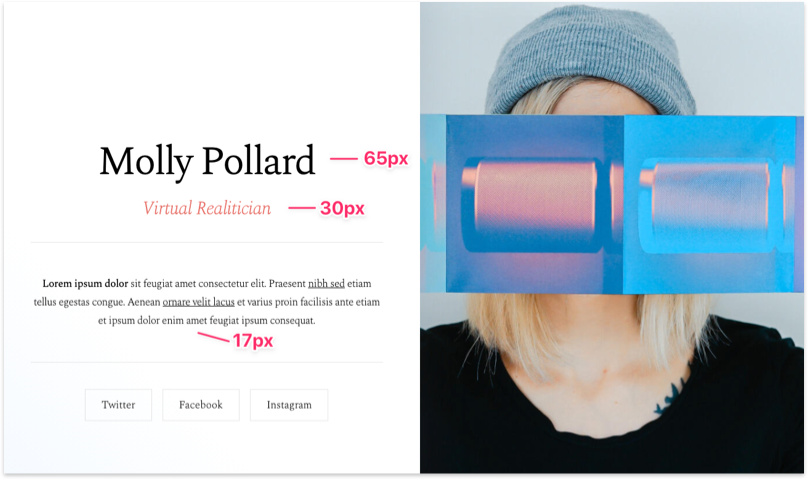 Font Used: Spectral
Get this font from Google (Free)
Font Sizes:
Headline: 65px
Subheadline: 30px
Paragraphs: 17px
8. Kane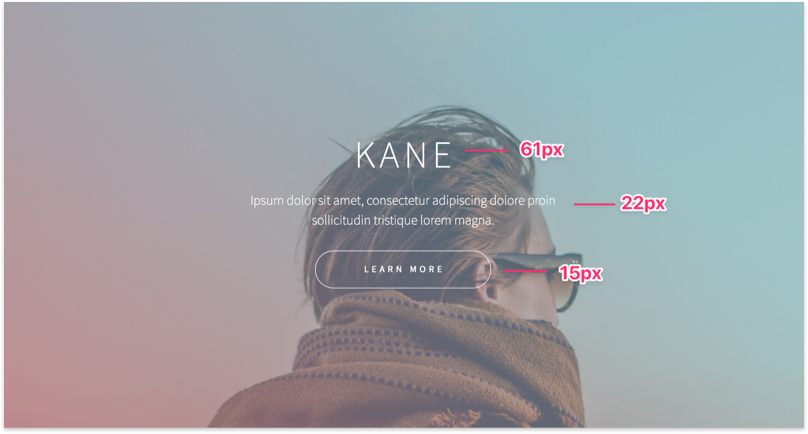 Font Used: Source Sans Pro
Get this font from Google (Free)
Font Sizes:
Headline: 61px
Paragraphs: 22px
Button: 15px
9. Cayne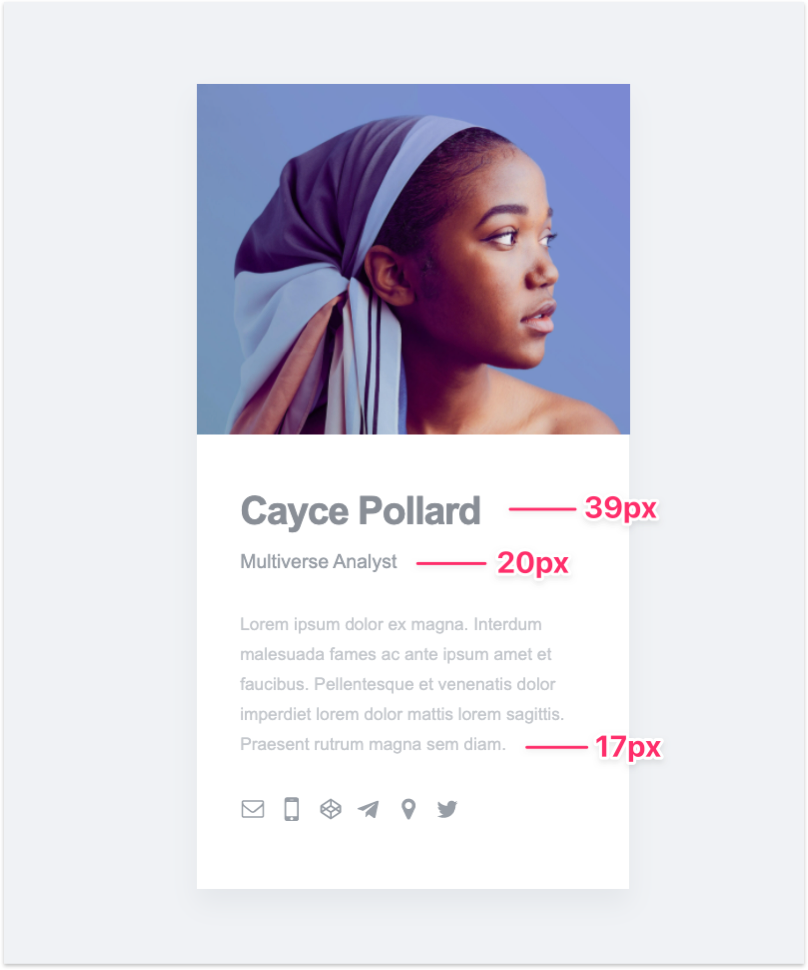 Font Used: Arial
Get this font from Fonts.com (Paid)
Font Sizes:
Headline: 39px
Paragraphs: 20px
Button: 17px
10. Alice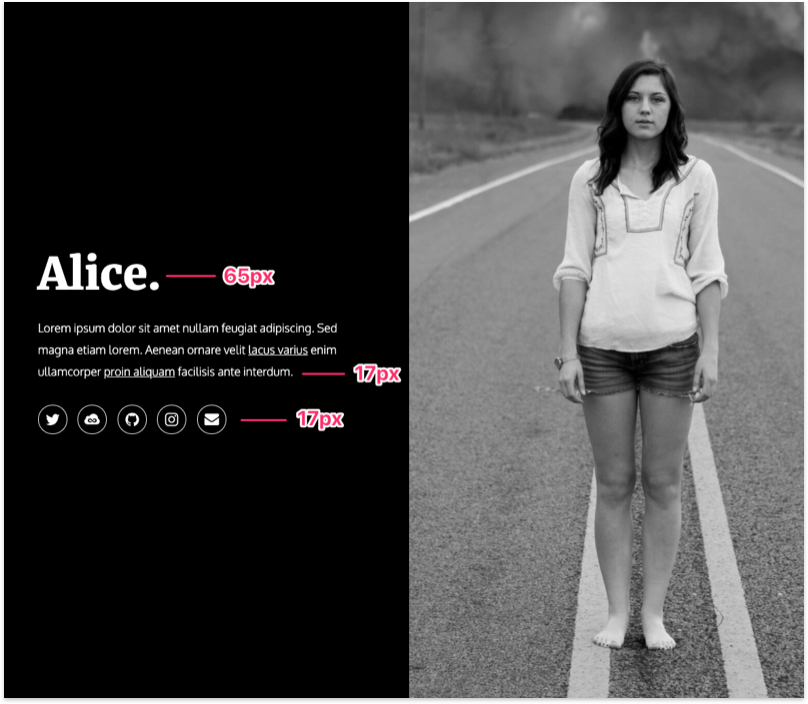 Font Used: Merriweather
Get this font from Google (Free)
Font Sizes:
Headline: 65px
Paragraphs: 17px
Button: 17px
11. Notified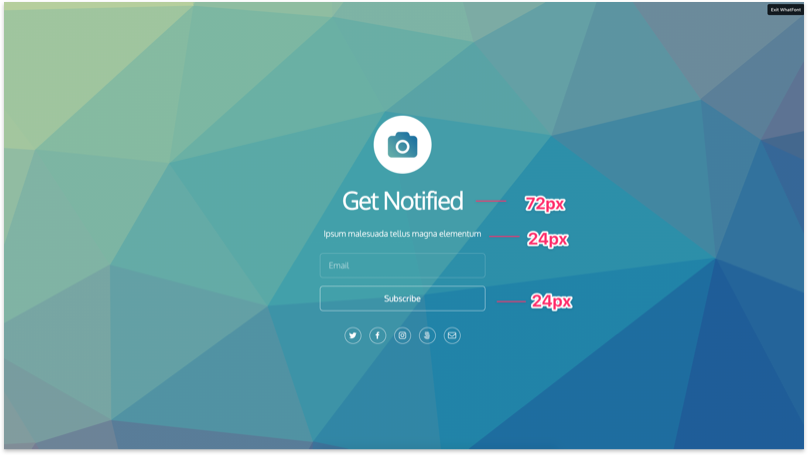 Font Used: Oxygen
Get this font from Google (Free)
Font Sizes:
Headline: 72px
Paragraphs: 24px
Button: 24px
12. Future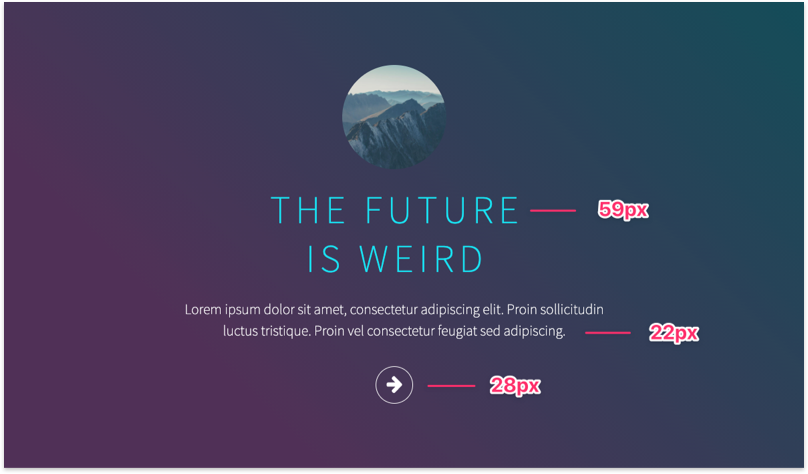 Font Used: Source Sans Pro
Get this font from Google (Free)
Font Sizes:
Headline: 59px
Paragraphs: 22px
Button: 28px
13. Hello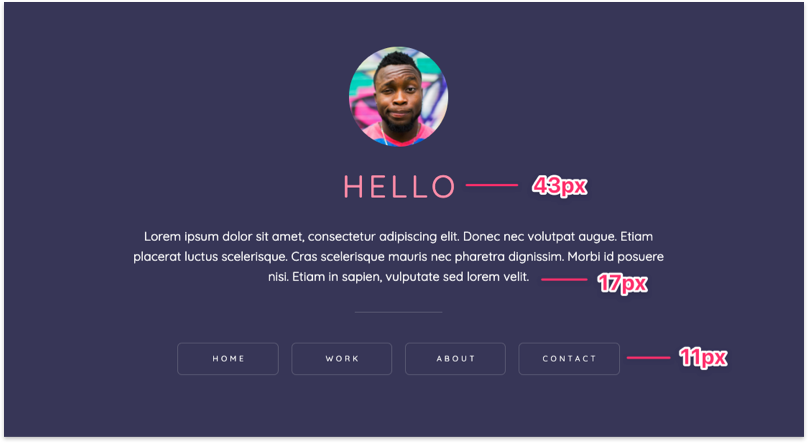 Font Used: Quicksand
Get this font from Google (Free)
Font Sizes:
Headline: 43px
Paragraphs: 17px
Button: 11px
14. Make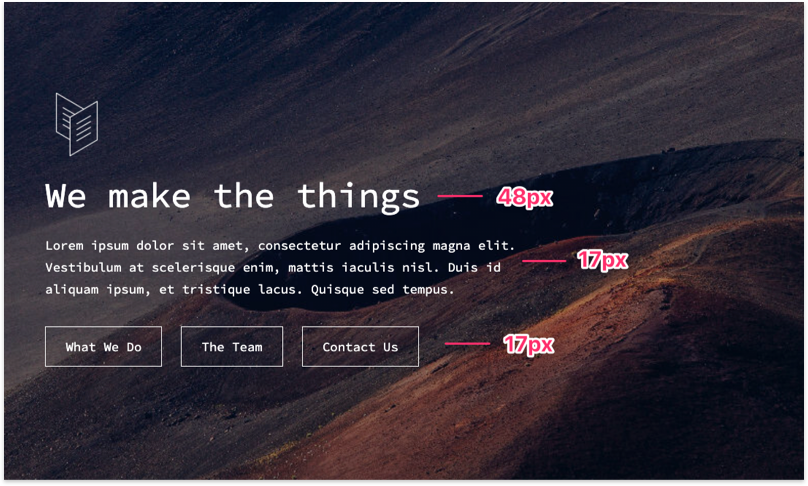 Font Used: Source Code Pro
Get this font from Google (Free)
Font Sizes:
Headline: 48px
Paragraphs: 17px
Button: 17px
15. Kathryn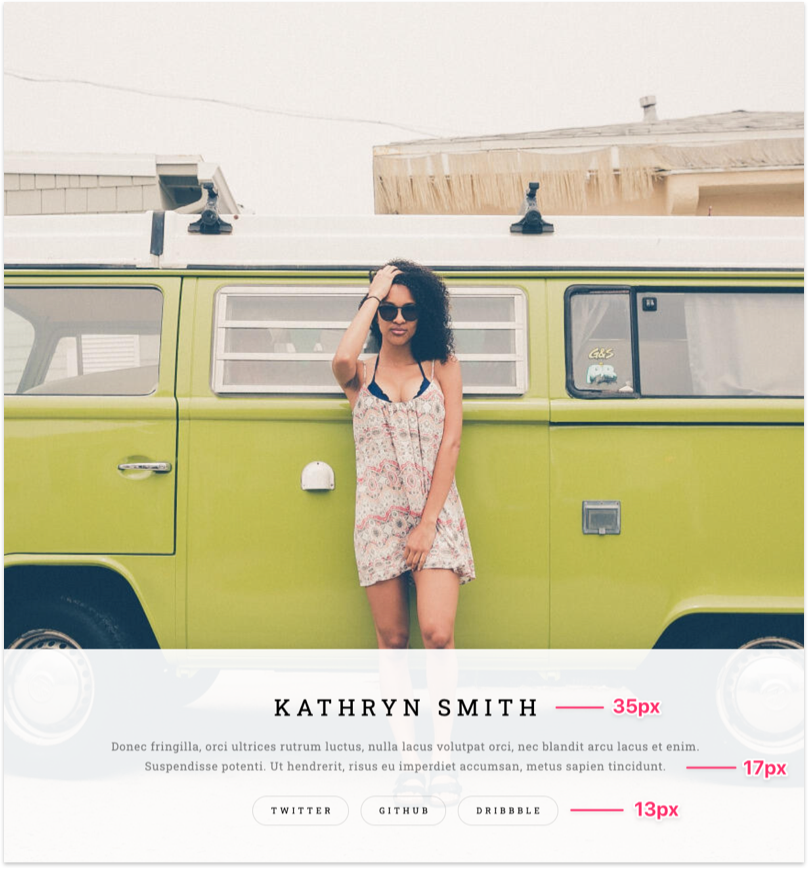 Font Used: Roboto Slab
Get this font from Google (Free)
Font Sizes:
Headline: 35px
Paragraphs: 17px
Button: 13px
16. Kate
Font Used: Raleway
Get this font from Google (Free)
Font Sizes:
Headline: 41px
Paragraphs: 20px